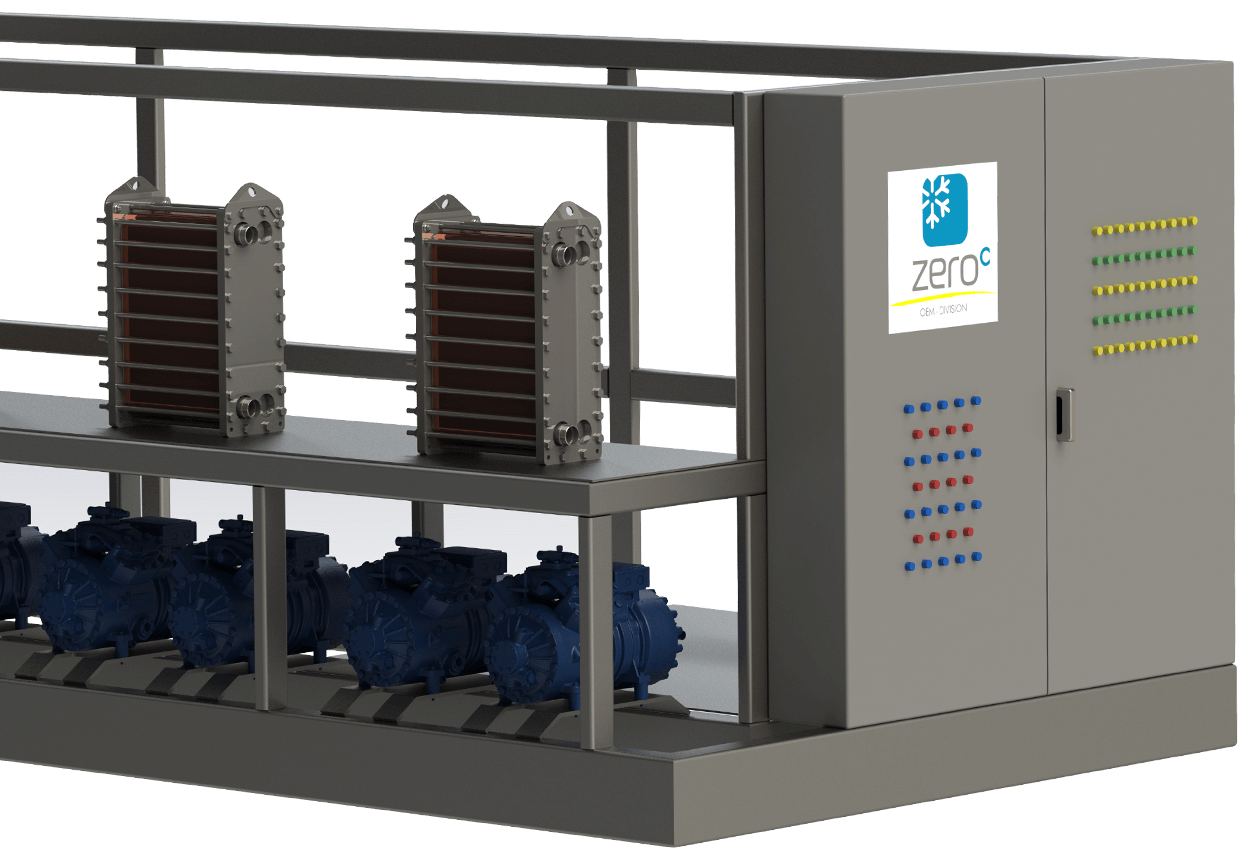 Equipment designed to your needs
Enjoy peerless concepts created just for you! For our cutting-edge expert-made renderings of unequalled quality to come to life, we require equipment that lives up to the expected results. Every project is unique, and so is every product we design. No limitations. No restrictions. As a manufacturer, we have the flexibility to choose the exact components and refrigerants suited to the project's ultimate objective. Our equipment is the solution to your concerns.
See our products
Becoming a manufacturer
React to problematic situations
Uniquely adapt to new technologies
Overcome the equipment's lack of reliability
Avoiding manufacturers' imponderables
More custom-made equipment for more optimized concepts
Assessment of needs

Market premium manufacturing

To ensure our full and broader understanding of your needs, we've implemented a detailed assessment process, making sure all possibilities are considered. This process includes among other things: meetings with the customer, site visits, various measurements and tests, if needed, and picture taking.

We outline your needs according to their level of importance. We then identify and qualify all variables, challenges, settings as well as physical, technical, economic, environmental, human, social and legal limitations involved.

3D design

Market premium manufacturing

Our designers identify the required capabilities, before producing a flow diagram ensuring overall efficiency, including components tolerances, active fluid circulation and proper measuring, control and security systems.

3D designers plan all part positionings, validate critical tolerance and confirm structure and piping part sizes and gauges, in order to prepare shop drawings and a list of all required manufacturing materials.

Product manufacturing

Market premium manufacturing

Our designed refrigeration packs and auxiliary equipment are then sent for manufacturing. Our welders and pipefitters receive the subassembly drawings, while the automation and control specialists prepare the control panel to be integrated to the final assembly for power connections and system monitoring.

Welds, mechanical assemblies and the system capacity to support the estimated operation pressure are validated through a thorough system pressure test

Delivery and installation

Market premium manufacturing

We coordinate the equipment delivery, installation and safe handling by positioning and anchoring the machines, fastening and insulating the pipes and connecting the sensors, probes and recorders.

The pack is pressurized once more, the system is then put under a vaccum, and finally the refrigerant is added. The commissioning team can then perform tests in the customer's real operational conditions and offer training. The recorded settings are then used to create instruction manuals to be given to the customer so he can assess that design conditions are met and approve the results.

Maintenance and service

Market premium manufacturing

We offer and recommend completely customized maintenance programs to maximize your system's lifespan and optimal performance as well as ensure proper daily operation of your system and prevent failures and accelerated wear and tear.

If needed, we assist you at all times. Most of our packs being equipped with a remotely accessible control systems, we can assist you without physically being on site.